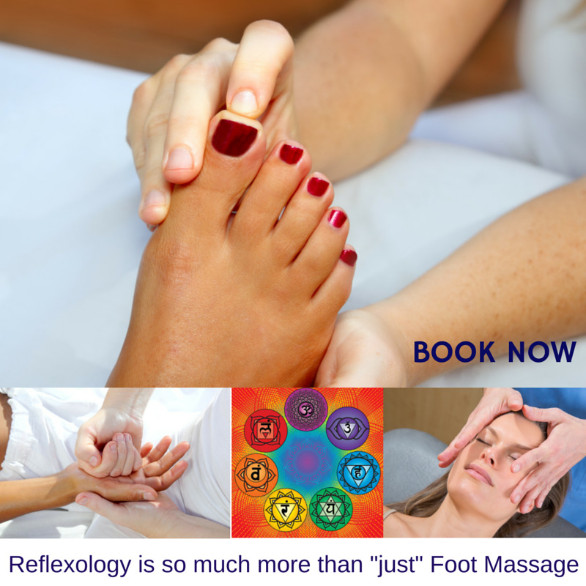 Reflexology treats the body through the feet (or hands) - the Reflexologist uses special thumb movements over the reflexes in the feet (and hands) based on a charted system of zones and reflex areas which correspond to organs in the body. This encourages the body to stimulate its own healing processes through the reflexology treatment. Reflexology can support you through a number of physical, psychological and emotional health complaints.
Reflexology is very useful for helping stress related conditions and has strong anecdotal evidence to show that it has been used with great effect for a range of problems. As a Reflexologist I am able to discuss with you how best reflexology can help your own health issues.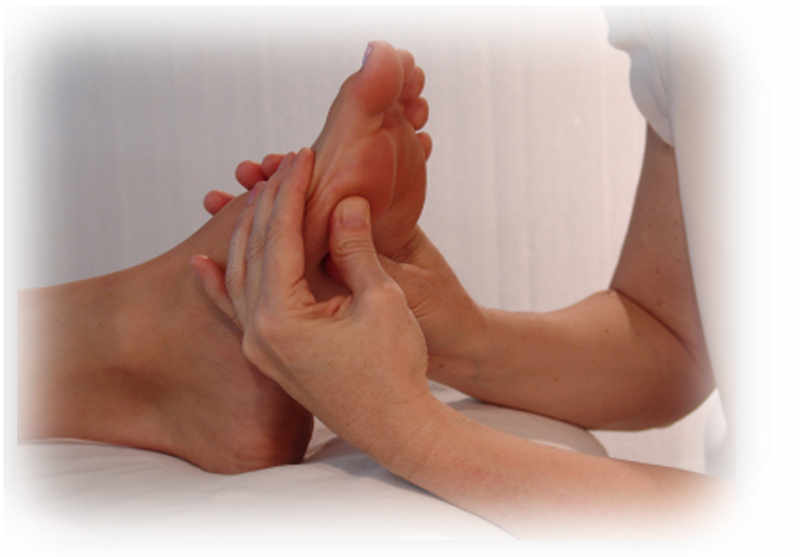 My knowledge of Chinese Five Elements theory and also Kinesiology and Bach Flower / Australian Bush Flower Essences enables me to uniquely enhance the benefit to you by blending different skills and knowledge into the treatment.
I have also completed Advanced Reflexology training for Pregnancy, Maternity care and Fertility which is a special interest of mine. There is a lot of anecdotal evidence from women about the positive effect of reflexology on childbirth, pregnancy and fertility and there are studies showing how reflexology in pregnancy reduced labour pains, reduced the length of the first stage of labour and improved quality of sleep.
I have an adjustable couch with plenty of pillows and towels to support women in the latter stages of pregnancy to ensure complete comfort and relaxation.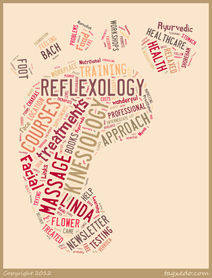 You can have a Half Hour session of just pure reflexology
OR
The one hour bliss service reflexology treatment can include

hand reflexology point massage
or a bach flower remedy with ESR
or a face/head massage
or a reiki treatment
or a one muscle kinesiology balance
or just pure reflexology
I can also provide gift vouchers - contact me for details - 07787 194337