Testimonials Kinesiology Training Courses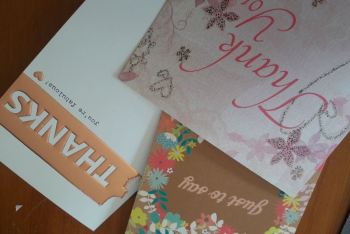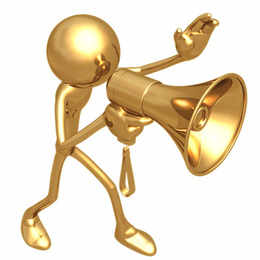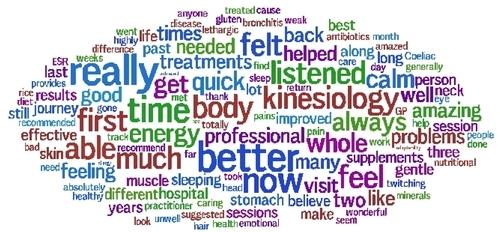 More testimonials available on specific course pages
Thank you Linda Belcher Healthcare for such a fantastic Cranials Kinesiology course. I love your relaxed and easy approach to kinesiology and not only was the cranials work so useful for me, but all of the extra muscle testing tips along the way has given me so much more. You are such a lovely lady and a wonderful teacher. Thank you
Thank you for such a wonderful day yesterday and for doing the course just for me, I am so very grateful, there are not many who would do that! It was such a valuable day, not just the cranials which was brilliant, but to see your more flexible and simple approach to kinesiology, and to observe how you work. You are such a lovely lady, and a great teacher!
It was such a valuable day, not just the cranials which was brilliant, but to see your more flexible and simple approach to kinesiology, and to observe how you work. You are such a lovely lady, and a great teacher
Thank you so much for your excellent teaching and sharing all your wisdom and experience with us, I really enjoyed the course!
I just wanted to say a massive thank you for the past two days. I loved learning from you and I feel excited to embed the learning over the next couple of months.
Thank you Linda. As I said, it is a joy to watch you working. I am excited to help so many people with the new techniques you have taught us.
Many thanks for another great training. Sorry I wasn't on best form with my shoulder, but so much better after your balancing
Linda thank you so so much for yesterday. It was such an enjoyable day and an absolute joy meeting you and the others. I would be truly grateful if you could keep me in the loop with all that you are offering xx thank you again and I hope to see you soon for some more of your wonderful teachings. Much love. Suz xx
Linda is a great teacher, she is very easy to understand and open to answering any question. She obviously has a wealth of knowledge which is great to tap into. She made the workshop really enjoyable.
Dear Linda: Thank you for being such a great teacher. I have really loved learning from you. You made everything so easy to understand.
Linda: thank you so much for your lovely feedback. I really and genuinely enjoyed the course. Your delivery of it was superb, and I felt very supported throughout the whole process, to be able to put it all together at the end ☺️ thank you
Linda you are a wonderful and inspiring teacher
Thank you Linda, you are so empowering
and teach in a way that makes it feel like the new techniques are totally do-able and not complicated
Genuinely thank you for such a wonderful experience this past few months. You teach in a way that does not judge, promotes us all to be at complete ease with who we are - learning is just so easy then. Thank you for that. And thank you for all the fun too
Linda's teaching was amazing! I loved the way she taught as I could connect totally to her style of teaching! I understood very quickly when she demonstrated each technique with attention and focus ! Her grounded and very practical way of teaching made my learning experience a much more fun and enjoyable one! I have learned, through Linda's open mindedness and practical teaching, that creativity is the name of the game in our practice and how we as individual practitioners have the tools and the ability to express ourselves in ways that personally resonate with us and works according to our own way of expression. Thank you Linda for your genuine care and sincerity, your love for teaching, which shines through you, your attention to detail in everything that you do and for inspiring me to become the best version of myself in order to be a better practitioner and to help and inspire clients to get well and lead happier and healthier lives!
Linda, thank you so much for all your help, I couldn't have wished for a better teacher. I know I've been taught by one of the best, thank you for your extra work in creating additional handouts to explain techniques, so greatly appreciated and will be used often. To your endless patience, you create a learning environment where everyone feels comfortable and able to ask any question any time, I know you must have repeated answers to questions over and over, always done with a smile. Linda you're an inspiration and your enthusiasm for kinesiology is infectious, I'm so very grateful for your knowledge, wisdom and inclusive nature in wanting to share this with those around you, I look forward to continuing this learning journey with you.
Thanks again for a wonderful upgrade course and for all your support and work that you put in to make it so worthwhile for everyone attending. Extra special thanks for teaching us in a way we're sure to remember, and for all the many 'light bulb' moments. Loved it
Thank you so much. Brilliant course and Brilliant teaching. Sheer brilliance !
Thank you so much for an amazing course and being such a brilliant tutor with all your wisdom and enthusiasm.
I have just completed my diploma course with Linda and Andrea (October 2022) and 7 other students and I am sad it is over. It was a great course packed with so much information but Linda and Andrea spent so much time making extra handouts to make learning the content so much easier. They also planned out the day so well and ensured that we had sufficient breaks throughout. I always felt that I could ask any questions and they were always answered when I did. I felt supported and cared for. To have two teachers together with their unique skills was a real bonus and a blessing. They worked really well together and complimented each other's skills nicely. There were some emotional moments as I expected there would be as we were doing healing work after all and I felt so supported and held. I felt that Linda and Andrea really cared about us, and really wanted us to do well. I will miss meeting up for class each month, I will miss the love and support and the laughs. It was most definitely a year well spent
Linda your teaching always made sense, your notes and follow ups were supportive and empowering. It was a pleasure to learn with you, thank you very much. The KA Diploma course is amazing, it has taught me so much and was well worth the time and investment. I wish I had done this sooner as it has transformed my practice with so many new skills and techniques. Many Thanks, honestly I will miss those training weekends they were very heart centred and just what I needed
"I just wanted to say how very grateful I am to have had you as my Kinesiology Diploma teacher. Your knowledge and your patience and the love you put into teaching us was second to none. Thank you for all you did. I will never forget this special time and I'm so sad that it has come to an end but so grateful for this amazing journey with you"
"Thank you so much - you have made a HUGE thing Achievable"
"Just to say what an INCREDIBLE day this was. Linda you were fantastic, you have such great energy and a vast knowledge. It far exceeded my expectations - THANK YOU"
"I really enjoyed my foundation kinesiology course with Linda; I felt immediately at ease and really motivated as Linda simply explains complex things and puts them into practice. I liked every aspect and felt quickly empowered. Thank you Linda for your time and patience, and for helping me on how introduce kinesiology into my practice already in place."
I recently undertook the day Practitioner course with Linda. I thoroughly enjoyed it, Linda is incredibly knowledgeable and is able to communicate this knowledge with ease. Her approach is very down to earth thus putting you at ease with your own abilities as a kinesiologist. This is the third course I have done with Linda and I have enjoyed the content and teaching style of all of them
Thank you for such an informative day on primitive reflexes. I found your teaching style very conducive to learning: very interactive,practical and humorous.You were also so calm and approachable that I felt confident to ask any question. I learnt a great deal- and not just about reflexes! Thank you so much.
The reason I chose to do the course with Linda is because prior to committing to the course I met with Linda for an appointment which allowed me to see how she works and to see how I felt before and after treatment as I believe you have to experience it first before you really know if you would enjoy practising it. For me, Linda made me feel really comfortable and was really reassuring with everything she did and she even taught me so much when practising on me. When I started the course I felt I was in the right place with everything I was learning and experiencing it just shows how the body is so amazing. There was so much to learn and when I started to practise I felt a real connection and could see how it works and how we can really help ourselves and others with kinesiology. The best thing about kinesiology is that it doesn't just cover one thing, it covers many things which I love. Overall I really enjoyed the course especially with Linda as she understood my learning style and was very in tune with me. Also Linda is someone I felt I could contact when I needed advice and she would help where ever possible. I would really recommend this course to anyone who wants to learn about Kinesiology. Thank you so much Linda xxx
Thank you for everything. It has been a fantastic experience and Ive enjoyed the courses so much. Thanks for all your help, guidance and support...
Thank you for making learning a new skill such a pleasure. Your sense of humour and patience has been so appreciated.
'Learned loads', 'One of the best Zoom meetings I have had' , 'I really enjoyed it', 'Linda is such an inspiration, great to see her work', 'Thank you Linda for a really interesting and thought provoking evening' and (to the last comment) 'Ditto, thank you'.
I really appreciate Linda's encouraging me to develop my skills as a kinesiologist in my own way. She helped me to connect the missing dots and tailored her teaching to my needs and interests, namely stroke survivors and ADHD. Thanks to Linda I am now not only a confident and successful kinesiologist but I have also grown as a person.
I would highly recommend Linda. She is a first class tutor. Do not let money deter you from learning to be a kinesiologist. Dare to be great!
I was so delighted that you were my tutor. Thank you for your support and encouragement, and mainly believing in me!
Linda is a natural teacher and instructor. She is able to convey sometimes complex techniques simply and with clarity. Her teaching materials are also clear and I find them useful for reference when I've not practised a technique for a while. She is professional, patient and happy to support students after the courses are complete. I can't recommend her highly enough
Thank you so much for being a great teacher! I've really enjoyed it and can't wait to use my skills in my future work.
I attended primary reflexes course with Linda. The course delivered so much more than what I expected and Linda was a great teacher! She is knowledgable, caring and a credit to us Kinesiologists. She went over and above what she needed to cover on Tuesday and for that I am thankful. 😘
Thanks Linda. I really enjoyed the course and am gonna tuck in next week when I have clients booked. You clear explanations and demonstrations of techniques along with your easy easy manner makes for a perfect combination. Please keep me informed of any future courses you are running
"I would highly recommend Linda for her Retained Primitive Reflexes Workshop. This workshop was brilliant, Linda's teaching style, extensive knowledge and experience not only helped me to learn about Retained Primitive Reflexes, she has given me the confidence to integrate and use them in my Kinesiology practices which I feel will be enhanced with this training.I would highly recommend Linda for her Retained Primitive Reflexes Workshop. This workshop was brilliant, Linda's teaching style, extensive knowledge and experience not only helped me to learn about Retained Primitive Reflexes, she has given me the confidence to integrate and use them in my Kinesiology practices which I feel will be enhanced with this training"
I enrolled on this Kinesiology Foundation Course originally as I needed the qualification in order to go on to study FSM. I enjoyed it so much that I have decided to follow on to the Diploma. Linda Belcher is an inspiring teacher and if you have an interest in Kinesiology, I highly recommend that you study with her. She has taken us on a practical and thought provoking journey that has allowed us all to be instinctive and knowledgeable practitioners. This course is a must for anyone wishing to expand their knowledge of the body and its well being as it has the ability to communicate on such a deep level, treating all aspects of your being.
I have just completed my foundation kinesiology course with Linda Belcher. I've wanted to study this subject for quite some years and Linda's knowledge is incredibly extensive, it's obvious by her enthusiasm and clear, concise teaching that she continues to be fascinated by kinesiology.Linda's teaching gives the student many options to consider how one may treat a client keeping this process organic and unique, she has both enthusiasm and patience. Linda is happy to answer many questions and wants to furnish her students with as much information as possible. I feel that the past 6 months of learning have given me an amazing introduction to this multi functional treatment that covers clients on a physical, structural, nutritional, emotional and electromagnetic level. Thank you Linda
I highly recommend Linda Belchers Kinesiology Diploma! Her endless knowledge and endless patience is second to none. What was also key for me is that her classes are small, so everyone gets 100% from Linda. Therefore when practising techniques she is able to give feedback or help to everyone equally. On a personal level, I have had kinesiology sessions with Linda for a past trauma which she has completely cleared. It has enabled me to move forward and enjoy my life again! As a student AND as a client, I can't recommend Linda enough!
I have just completed the Kinesiology foundation and practitioner's diploma with Linda, to say this has been life changing would be an understatement! I had been having kinesiology treatments myself for 15 years and it literally saw me through some very difficult phases in my life, from anxiety and panic attacks, pregnancy and grief when I lost my Dad. I KNEW it worked and was more and more drawn to learning more about this wonderful unique system, so i began looking for courses and came across Linda who was local to me which was a sign to go for it! We emailed a few times and I took the step to begin my training with her....Linda has been an amazing teacher with the patience of an angel at times, always supporting and encouraging which was needed when I had a few confidence wobbles going forwards to Practitioner level. Her knowledge is quietly confident with a very down to earth and 'real' approach and we were always kept up to date with new developments and techniques, Linda is always on hand to answer any questions inbetween our sessions, no question is too small or irrelevant, support is always there! I am very excited to now move forward with my own clients and apply everything and more to helping them! Best thing I've ever done..... Thank you Linda!
I have just completed the Diploma course with Linda - what an incredible year it's been! I have learned and developed so much, both professionally and personally. As a kinesiologist, Linda is amazingly intuitive (we called her witchy-witch) and I love that there is no dogma in her approach to a client session. She allows her knowledge, experience and intuition to guide her to fixes which are full of care and creativity. As a person, I am in awe of her compassion and her total lack of judgment of others, as well as her sense of fun and ability to be down to earth. As a teacher, what I valued the most was the way she created a totally safe and trustful learning environment in which we all became our own version of kinesiologists, as well as the best of friends. We have been allowed to experiment, test and try ourselves out to our hearts' desires - without fear or judgment, but with guidance. I feel equipped and empowered to develop my business, thanks to Linda.
Many thanks for the information and your informative and fun training in such relaxed nice atmosphere:I'm looking forward to start using the techniques for my family also in my clinics! And I hope to see you again in the near future.
I really enjoyed the workshop on Primary Reflexes. I found it all very interesting and I'm looking forward to incorporating it into my practice. Many thanks
I've just completed Linda Belcher's Kinesiology Diploma course which I cannot recommend enough! Linda has a wealth of practical knowledge which she shares generously, as she also does her time out of class to answer questions and provide support. She has a knack of explaining things in simple terms and endless patience with the numerous questions we threw at her! Many thanks Linda for an amazing journey
Very pleased I made the journey from Margate to Brighton for the Ki

nesiology Treatment/Training day. It was a great opportunity to review techniques I have already covered in my kinesiology training and to learn some new ones. Fascinating to watch an experienced practitioner respondIng to a range of issues, thinking on her feet and sharing her reasoning with us as she did so. Lovely to meet other practitioners and to have a treatment from Linda which has helped me to see the next step in my own professional development more clearly. Thank you Linda
I can't believe how fast it went. It was a joy. Truly. Looking forward to May. ????
You couldn't ask for a better tutor. Linda is approachable, down to earth, deeply caring of her students and extremely knowledgeable in her field. She clearly loves what she does and that makes a huge difference. Learning from her was effortless and fun. Our class was small and so we got spoiled with plenty of individual attention. Just what you need when learning something new. If you are thinking of studying Systematic Kinesiology and are lucky enough to be near her area, (or happy to travel to her as I did) I would encourage you to just go for it! You won't regret it. She really is the best. Best of luck

Thank you for a brilliantly fulfilling few days covering Kinesiology Levels 5&6. Your teaching style and depth of knowledge, as usual make for an incredibly enjoyable few days. I got so much out of it. The combination of learning new tools, practicing them & experiencing them being practiced on me. Plus the healing of any unbalances, makes for a potent mix! For anyone who's completed L1-4, I would highly recommend Linda's L5&6. EC Brighton

I've just had one of those I LOVE MY JOB moments that you often post about!!! A client (who was actually my first proper paying client, only 6 weeks ago), came this morning for her 3rd session. As we were winding up, she shared how much the sessions were helping and that she'd like to book in once a month for the foreseeable. I am buzzing after a great session but also with a sense of delight at doing what I love and feeling a sense of potential as I build my own Practice in my own way & in my own time. Thank you Linda for teaching me such amazing things, & your continued support & encouragement! xxx ESC Brighton

"Very instructive and unique" "Fascinating demonstration, wonderful to witness examples and experience hands on with someone" "Fascinating jaw dropper" "So much more to it than I thought" "very knowledgeable in her subject" "wonderful teacher" "Amazing - totally convinced by kinesiology - Linda was great"
Taking part in the level 1 Kinesiology course was a great opportunity to meet Linda and experience her wealth of knowledge. The course was well structured and informative and a great introduction to Kinesiology. SG Forest Row

Thanks for a great session yday. I can report that i have experienced periods of actual silence since the session. A very welcome relief from my persistent tinnitus. Thanks again! X
Got my kinesiology certificate today, thank you so much Linda. It's been an amazing year and a lovely way to start drawing it to close (even though I know we have 7 weeks left), It was a joy learning with you. X EC Brighton

I have loved every minute of this kinesiology course & I just can't thank you enough for all your support & encouragement. ES Hove

I am just back from Linda Belcher's Kinesiology Practitioner Treatment Training Day, which I thoroughly enjoyed & found incredibly useful. During the day I was able to refresh myself with lots of techniques already covered (with Linda) in my Level 1-4 kinesiology training, as well as learn a few new ones (exciting!). The other participants were a good mix of experience from both Kinesiology and other disciplines too. As Linda says, when you lie down you know nothing, so it was so great to have the combination of a full kinesiology treatment with Linda (awesome as usual!), as well as time to observe & discuss the treatments of the other participants. I wasn't surprised to find people had travelled from all over to attend as this is such a worthwhile day. I would highly recommend it, whether you're a Kinesiology student (at any level) or a therapist in another field who's interested in how Kinesiology works. Thank you Linda for running this invaluable one day workshop – it was so fun, I am planning to do it again later in the year! EC Hove

Just to say last Wednesday's kinesiology muscle testing workshop was the best I have ever attended. It was very interesting and and so well delivered. Nice venue too. We were very spoiled! ! Thank you. Sheffield

You are a great teacher & I'm so glad to have found you & trained with you. Looking forward to more in 2015! LS Shoreham

Thank you so much for the level 1 course over the last 2 days - I really enjoyed it and my hip really does feel better - amazing.! TE Lindfield

"Very Informative. Thank you for a very interesting day" - Julie, Forest Row

"Friendly, well presented kinesiology workshop. Nice pace allowing us to consolidate information. Would definitely be interested in future kinesiology workshops in the North" – Anne Sheffield

"I love going away with things I can actually use at once. And I was encouraged especially to find that after only about an hour into this kinesiology seminar I had a tool. Opportunities for practice were helpful, especially as supervised to ensure accuracy. Explanations were most clear, and there was time for questions. Thank you" - David, Sheffield

"Very enjoyable – it gave me a great insight to the possibilities of using and learning more kinesiology in the future. Thank you Linda" – Sue. Sheffield

Growing up I had a "non-responsible" concept of health, meaning if something is wrong, I go to the doctor - he/she fixed it and then I go about in the same way as I have been before, not taking responsibility for my own health. By the time I was 25 I found myself profoundly sick with a variety of symptoms of a 60 year old woman, like big veins and lower back pain and constant migraines, stressed to the point of my jaw clenching so much it would hurt etc. I went to doctors one by one but none of them really gave me an understanding of how my body really works and why those things are happening to me. A jaw specialist looked at my jaw, back specialist at my back and it seemed like I was patching up some parts of an old car one by one - just a never ending story! I joined Lindas FANTASTIC kinesiology course to learn taking care of the whole, rather than individual parts of my body and there it was! Structural imbalances, emotional traumas and their influences on the body, study of meridiens and their role in the play of good health, nutrition etc.. Everything is interlinked! Symptoms can only indicate in which direction should you go to check first but you never know what you might find - the results sometimes are very surprising. I believe Kinesiology helps to find a route cause of the problem or even eradicate the problem on an energetic level before it manifests in the physical body. So what I have learned is to take care of the whole, listen to my body carefully and see what works for me and what doesn't. Thank you so much AG Brighton
Thank you again for a really enjoyable and inspirational kinesiology course. As well as learning so much about Kinesiology and muscle testing the course has taught me more about myself and I shall always be thankful for the help, support and understanding you show. You have a true gift x M,Chichester

Thank you Linda for a life changing few months from L1 through (much to my surprise) to L4!! I am a changed person, entirely for the better. Kinesiology has brought together everything I've ever learnt and taken it all to a higher level. I feel empowered, focused and finally, on My Path. I would recommend this course to anyone - you are an inspirational teacher & gifted practitioner. Thank you again - what a journey!
Thank you so much for such an amazing kinesiology course! I have enjoyed it so much and your teaching is second to none... LK Southwick

I had psoriasis for 22 YEARS and have never gone through a winter until now without an outbreak all over my entire body of guttate psoriasis. I have myself over that time used traditional and holistic treatments. I have tried creams, potions and even been sent telepathic healing rays (!!!) but never been fully clear of psoriasis like I am right now. KINESIOLOGY HAS TOTALLY CHANGED HOW I NOW AM (for the better) Thanks to Linda and her amazing training course I have learned to understand my body and mind better, what I put in it and what it needs. I feel totally empowered to help myself and now others GC Brighton

THANK YOU THANK YOU!!!! I am so chuffed to read your email!! Thank you for your encouragement - it really makes a big difference. I have completely embraced Kinesiology & all you have taught me ESC Brighton

Thank you for a fantastic weekend of learning, inspiration and humbling stuff! M, Bosham

Thanks to Linda and her amazing kinesiology training course I have learned to understand my body and mind better, what I put in it and what it needs. I feel totally empowered to help myself and now others. Just a quick line to say a sincere BIG THANK YOU for yesterday! As a complete kinesiology novice, I found the day to be absolutely fascinating. I have dabbled in a few courses over the years and I think your approach to teaching is fantastic. I have sat in halls focusing all my energy on trying to stay awake, but yesterday was not the case. Your presentation of information was concise and delivered in a practical manner. It think, especially with practitioners, it is always so important to be able to come away from a training day with something you can apply to your practice. As a client, I can well imagine feeling 100% safe in your care. In this society, when some natural healthcare professionals seem to have to defend themselves and their work, it is great to have such a stalwart therapist as yourself, flying the flag for the vocation. I wish you much success and prosperity. The holistic community is lucky to have you. KC London

Many many thanks for your talk to the students from both 1st and 2nd years of the Foundation Degree in Complementary Healthcare. Your easy manner and very clear message meant that students left the lecture buzzing with enthusiasm for the subject of Kinesiology and fascinated by your findings. We are always happy to have visiting lecturers as they can impart such vital information about their specialist skills and how it is to be a practitioner working in the field of complementary healthcare. Your demonstrations built upon the information that all the students had about the body, Anatomy, physiology and pathology and gave them new insights into how to approach clients and their requirements. Worthing

Linda is a great Foundation Level Kineisology Tutor. I attended her course simply to find out more about it and how it works having been helped back to full health with Kinesiology. Her course was so inspirational I went on to study the next 2 levels and now have my Kinesiology Diploma - and she is still supporting and advising me when I have a difficulty. She is a very hands-on tutor, always at the end of the 'phone or e-mail with a quick answer no matter how silly you think your question. If, like me, you just want to know a bit about Kinesiology, she is the perfect person to teach you and perhaps, like me, she will inspire you to go on to make it your career, too! JC Forest Row

Thank you for a very informative day, backed up by excellent notes and plenty of practice! I am looking forward to using these new kinesiology skills.

'Wow what an amazing course, I learned so much about the body and mind and practical ways to work with clients, and ways to demonstrate to them what they may or may not need! Linda is a great teacher, very good at explaining in lehmans terms, breaking it down and making it enjoyable and eager to learn more. A great kinesiology course and well worth doing to add another string to my bow:) GC Brighton
I recently attended Linda's kinesiology foundation course. Linda was articulate and down to earth. The class was small which was a bonus, as it meant Linda could be very hands on with each of us. I thoroughly enjoyed the training.There was a lot of invaluable information covered in each level of the course. I am so pleased I did the course with Linda. Thank you Linda! LT Brighton
When enrolling on the kinesiology course with Linda Belcher I knew I had found an interesting subject to study but I was far from imagining just how mind-blowing it has been..! It really is the most amazing course - opening doors to so many different areas of healthcare and life. I so fully recommend this course, which is wonderfully well delivered by such an enthusiastic and knowledgeable teacher. Thank you so much. AS Pulborough
Thank you so much for the Introduction to Kinesiology course last week. I thoroughly enjoyed it and look forward to enrolling on the full Foundation Course soon. LR Hove
I thoroughly enjoyed the Introduction to Kinesiology Workshop with Linda. A good opportunity to get to see what Kinesiology is all about with a small, intimate class giving the opportunity to ask lots of questions. Linda has a wealth of knowledge to draw upon and her teaching is clear and concise SA Shoreham
Thank you so much for making the kinesiology foundation course so interesting and delightful! As you know I only found out about it 2 days before it started and luckily for me there was one place left. After the first one I found myself looking forward to the next - it was easy to follow, and being so practical and hands on you made it easy to learn a new skill. Each step was explained in detail and your patience was no doubt tried on more than one occasion but you managed to make us all feel confident and competent in what we were doing! Your enthusiasm for the subject is definately catching and I hope that my enthusiasm for it will attract lots of clients. Thank you again and I look forward to the marketing day. AH East Sussex
"Amazing, fantastic! I loved learning a new skill to add to my Nutritional Practice, I found learning about Kinesiology was an enlightening experience and I am looking forward to using my new found knowledge in helping people enhance their journeys in life. I feel very lucky to have found your course and to have been trained by yourself. You are a lovely person, extremely helpful and a joy to listen. You have helped give me the confidence to believe in myself , and to help others with my holistic approach" Thank you" JS, Kent
"I have known Linda for several years in her capacity as a Kinesiologist and have experienced firsthand the amazing work she does. Her thorough and detailed consultation enables her to quickly assess what is required and you feel truly cared for as a patient. Her depth of knowledge is astounding and her gentle touch is healing from the start. She has a warm and welcoming approach and a deep intuition which takes her healing skills to a whole different level. I highly recommend Linda as both a healer and trainer!" DC East Grinstead

Good intro to kinesiology- could well be useful and I am considering taking the whole thing a bit further.
"A thoroughly enjoyable and worthwhile day. Having a treatment and being able to ask lots of questions really cemented in what we've learnt. Would definitely recommend." DG Kent
Linda is not only a great Kinesiologist but also teaches in a really inspiring way so that you keep wanting to know more about this great therapy. She replies to all questions quickly, also, even if you a a past student her support is always there when you move out into the world to start your own practice JC Forest Row

Very well presented, useful and easy to follow
Here is my final homework for your excellent foundation course. Thank you so much. I am looking at bodies in a totally different way now.!! JC Forest Row
I wanted to thank you for an amazing couple of days - I learned so much, and such a lovely group to share the experience with. I feel really blessed to have had the opportunity. LH Hassocks
I thoroughly enjoyed the weekend and am looking forward to using the techniques with as many people as possible! Thanks for your time, energy and teaching, JH Billingshurst
Thank you so much for the weekend - it was a lovely course and I am looking forward to the rest of it! JC Forest Row
I really enjoyed your teaching ways and enjoyed the classes very much with a great group of women. I am definitely interested to complete the course at practitioner level so see you soon either way SD Brighton
I thoroughly enjoyed the introductory workshop and felt comfortable trying out different techniques as it was a small group and the day was well-paced and fun. After the workshop I even got to try some techniques out on my family who came to me for advice! BG Worthing
Thank you very much for last Thursday, I really enjoyed it. It was so practical, informative & fascinating. I was able to put it into practice that same evening! TE Shoreham
A big page in my book just turned. Oh today was really brilliant. My have a few more light bulbs over next few days. Thank you so much...SV Horsham
"Wow! my night of demonstrations went really well. I was a bit nervous beforehand but as I got into it I totally enjoyed it. I had some great results and new patients on the back of it. It really is quiet amazing to see Kinesiology working over and over again in a one after the other situation. I really feel confident now to incorporate it into my Homeopathic consultations. Thank you so much for introducing me and teaching me the wonderful world of kinesiology!!" JT Essex
"Thank you for your messages of encouragement - they are greatly appreciated! I really enjoyed the course and am going to miss our monthly get togethers. I know its all going to be useful stuff and I really hope I can get to the Practitioners Course next year, which largely depends on finance (and on me doing enough practice from now on!). ... I thought we all got on really well and it was a pleasure to work with everyone. Thank you for making it all so enjoyable. ......Thank you again for a really enjoyable experience - I really loved the hands on approach and know that what I've learnt will be so useful in the future" LH Tunbridge Wells
I would just like to say thank you for the four weekends of training, which was time well spent, as I learnt a lot of very useful techniques. What made it more enjoyable was the fact that the classes were really well organized and the level of information was imparted in a structured way. I am hoping to go on the

practitioners

training next year to extend my learning in the field of kinesiology and add it to my other therapies. Thank you again for your enthusiasm in the field of kinesiology. Keep up the good work. MF Horsham
I really enjoyed being part of Linda's Foundation course in Kinesiology. The course is informal, really relaxed and a great way to learn the basics of kinesiology. I certainly had a lot of fun and learnt a huge amount not only about myself but about others as well and how to help them with the amazing techniques Linda taught us. I really recommend doing the course as the techniques are simple to learn and helpful for anyone. It really is a fascinating course and I'm very pleased that I took part. LC Shoreham
Just to say again that your weekends were perfectly paced and your teaching excellent" GV Eastbourne
"

A fantastic grounding
in Systematic Kinesiology"
I've already had great results"
"As a practising complementary therapist I have found that the techniques I learned on the foundation course really enhance my ability to treat clients as well as adding to my own skill-set. Linda's presentations were very clear and well paced with plenty of time for questions and practice."
"Thank you so much for a great day filled with amazingly useful tips "
"I started the day knowing nothing and thanks to you so generously sharing your knowledge with us all, have some useful basic skills which I can use at home"
"I found the demonstration treatment at the end very helpful as it was good to see how everything came together. Thank you for such an interesting and informative day"
"First of all thank you for a truly inspiring day....we enjoyed it very much and found your teaching methods to be relaxed, informative and well paced, making it easy to absorb all the information. Thank you."
"I am now really fired up about doing the foundation course with you"
Thank you for a most interesting introduction to kinesiology today, it was very informative and most enjoyable TC Cuckfield